26th - 27th - 28th May, 2022
Visen Industries Ltd Participates In Paint India 2022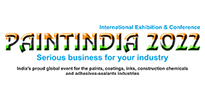 26th - 27th - 28th May, 2022 at Jio World Convention Centre, BKC, Bandra (E), Mumbai, India
09th- 11th March 2020
VISEN POLYMER FZE participates in MECS 2020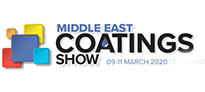 09th- 11th March 2020 at Dubai International Covention & Exhibition Centre, UAE
12th – 14th March 2020
Visen Industries Ltd Participates In Paint India 2020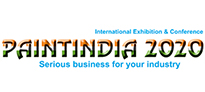 12th – 14th March 2020 at Bombay Exhibition centre , Goregaon Mumbai - India
29th – 31st May 2018
VISEN POLYMER FZE participates in COATINGS FOR AFRICA 2018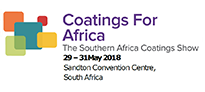 29th – 31st May 2018 at Sandton Convention centre Johannesburg
19th- 21st March 2018
Visen Polymer FZE participates in MECS 2018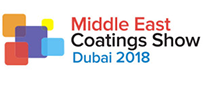 19th- 21st March 2018 at Dubai World trade centre
8th- 10th March 2018
Visen Industries Ltd. participates in Paint India 2018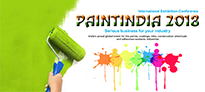 8th- 10th March 2018 at Bombay Exhibition centre , Goregaon Mumbai - India
1 January 2014
Visen to be present at Paint India 2014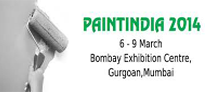 Visen Industries Ltd, India's leading solution provider of polymer emulsions is set to showcase its latest innovations at Paint India 2014. Visen is no new stranger to this biennial exhibition to be held from 6-8 March at the Bombay Exhibition Center, Hall 1, stall C2. Visen will come forward with a selection of new and improved products backed by clean and environmentally friendly characteristics.

"Paint India is an ideal platform to present Visen's newest innovations across its diversified business portfolio. The paints and coating industry is shifting towards a more ethical approach. To show our commitment towards a sustainable future, our Low VOC, APEO and ammonia free range of products will be highlighted at the show", Vijay S. Nair, Managing Director.
1 January 2014
Visen to be present at Middle East Coating Show 2014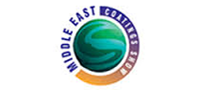 MECS will not only allow Visen to stage its extensive capabilities, but also serve as a great platform to interact with key personals to gain insight into their requirements and issues typical to their region.

Visen will showcase its robust portfolio that serves the most comprehensive range of innovative solutions and formulations at booth H1. With a new manufacturing unit to be set in Hamriyah Free Zone, UAE, Visen will be present to share its expansion, future plans and goals for the coming years. Visen has been making persistent efforts over the years to tailor its emulsion formulations by anchoring sustainability. Its range of Low VOC, APEO and ammonia free products will be underlined at the show.
05 May 2013
Visen points way to eco-friendly systems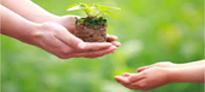 Visen centres innovation at the core of its operations. In the bid to constantly develop new solutions, it has focused its attention on the need for ethically manufactured products.

Visen offers a range of environmentally friendly products characterized by low VOC, no ammonia and no APEO.
27 November 2013
UAE and Chennai plant to commence in 2014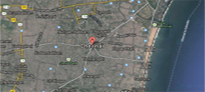 Visen's motivation to succeed comes from its burning desire to achieve our goals. The firm is expanding its operational facilities by setting up two new manufacturing units.

The new unit being set up at Hamriyah Free Zone is set to commission in the second quarter of 2014 with an annual capacity of 100000 MT. The second plant is being implemented in Chennai; South India also set to commence production by third quarter of 2014 with a production capacity of 50,000 MT per year. The plant in HFZ will be Visen's biggest venture
13 August 2006
Sharjah attracts polymer emulsion plant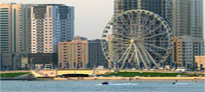 Dh110m facility to be built by Visen Industries in Hamriyah Free Zone will be the biggest in the region.

Visen Industries is setting up the region's biggest polymer emulsion plant in Sharjah'sHamriyah Free Zone. Visen Polymers FZE, the Indian company's UAE subsidiary, caters to paint, Adhesive and constructions chemicals manufacturers in Middle East, South Asia Africa and Europe.